Course Date:
Thursday 26 May 2022 12pm- 2.45pm (AEST)
Course Delivery
Public courses are facilitated online via Zoom. A discount applies to group bookings. Please email enrol@grayms.com.au.
NDIS Medication Management Course
2.5 hours of Professional Learning  • Facilitated Online • Cost $290
Facilitated by pharmacist and current NDIS auditor, Magda will explore and guide learners through the requirements of Division 4.3 from the Core Module, 'Management of Medicines'.
Who Should Attend?
All NDIS Providers, key personnel and staff (persons employed or otherwise engaged by a provider) who would like to learn more about how to identify, manage, respond to and report on an incident.
Your Facilitator
Magdalena Terlecka has over 20 years of experience as a pharmacist in public and private hospitals and spent a large part of her career involved in safety and quality improvement.
Magda is a current NDIS and DIAS auditor and has experience assessing across the health and human services.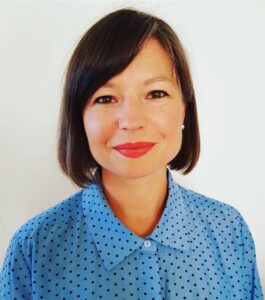 Course objectives for learners:
Administer medicines safely

Understand the difference between administration of medicines versus supporting clients with their medicines
Identify and differentiate medicines by their brand and generic names
Find quality information about the effects of the medicine
Follow common medicine instructions
Identify where to find help with medicine information
List the '6 Rights of Medicine Administration'

Implement safe and appropriate storage of medicines

Identify storage conditions for all medicines
Describe how to store medicines out of reach of children
Develop and maintain effective medicine records

Include important details

Monitor effects of medicines

Know what steps to take in the event of an incident involving medication
Find information about the side-effects of the medicine

Establish processes to prevent errors or incidents

List common causes of medicine errors
Payment
Payment is required prior to course (Class size limited).
Currently we do not take payments online. You can pay as follows:
By Direct Deposit (preferred): EFT details will be supplied on the tax invoice.
By Credit Card: Details will be supplied on the tax invoice.
By Purchase Order: email to: loren@grayms.com.au
After receiving your application a Tax Invoice (with eft details), will be emailed out with a confirmation letter.
CANCELLATIONS: Cancellation fees apply for late cancellations and 'no shows'.