Geoff Gray our lead facilitator at GRAY Management Systems had a chuckle when I asked him about what an opening meeting looked like in his early days of auditing. His response… 'what opening meeting?'
Luckily, much has changed in the auditing landscape where auditee engagement and rapport building are important aspects for auditors to master. That's why nailing a great opening meeting can really set the stage for a positive experience for yourself and the auditee and contribute to a professional and meaningful audit.
So, what does a good opening meeting look like?
Here are 4 key steps to follow, regardless of whether you are conducting a management systems audit (internal audit) or a third-party certification audit as a lead auditor.
In cases where this may be the first time you have met the auditee, always ensure you introduce yourself and your audit team! Thank the auditee for their time today and that you are looking forward to working with them. As part of your planning stage, ensure all key personnel have been invited to the opening meeting to make sure the right people know you are there and what is about to happen.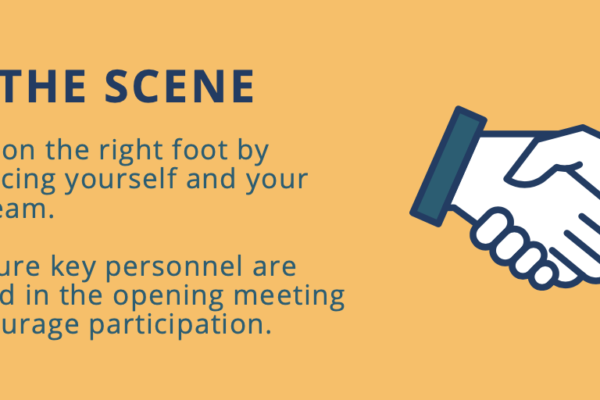 Next, ensure you clearly explain and outline the day/s events ahead for the auditee. It is important to clearly articulate what the objectives of the audit are, what is the audit scope and how you intend to conduct the audit. By providing as much information as possible regarding the audit process, you appear transparent and open to the auditee. Facilitate a positive approach to auditing which will influence the auditee who will be more likely to work with you and provide you with all the answers you need to do your job.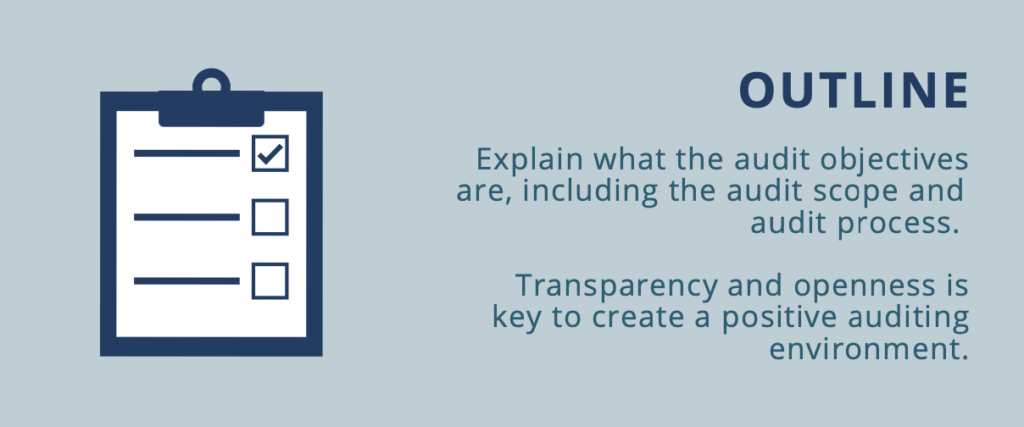 By setting expectations, you are paving the way for a smooth audit process. You need to clearly indicate who you are going to be interviewing as part of the audit process as well as what processes you need to observe and what records you need to validate. By providing clear instructions and scheduling times, this will ensure you are not wasting any time.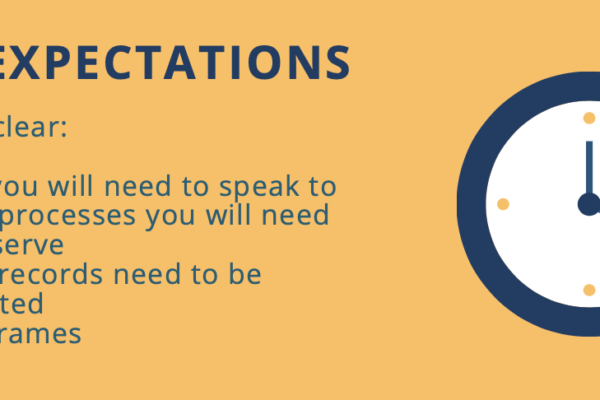 Lastly, answer any questions the auditee may have. If you detect that the audit process is unclear, ensure you clarify what is about to happen. Importantly, address any safety, confidentiality or security requirements that may impact upon your audit and ensure you adhere to any laws, rules or procedures whilst on site!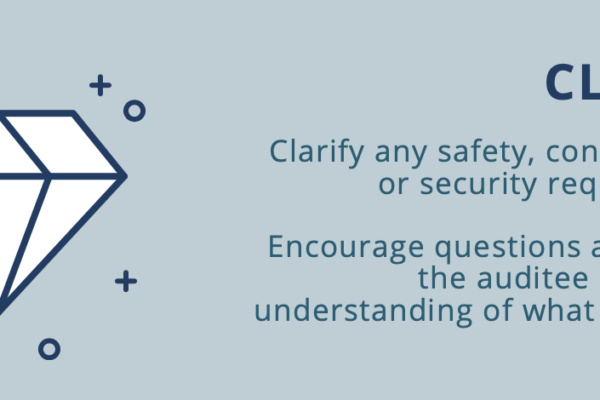 Depending on the size, complexity and type of audit you are conducting, the opening meeting is scalable. However, following these four steps will guide you to conduct a professional and effective audit regardless of the size.
Interested in Management Systems Auditing (internal auditor) training? Or are you wanting to pursue a career as a Lead Auditor? Contact us to discuss your training needs or register now.